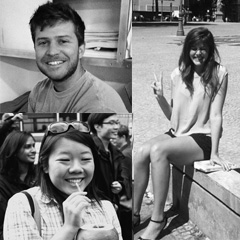 Our team was comprised of three members: Jordan Salinger, May Yu and Millay Kogan, all first year students in Urban Planning.
Jordan Salinger
Originally from Newport Beach, California, is a graduate of Colorado College (Colorado Springs, Colorado, USA) and has worked at the San Francisco Planning and Urban Research Association (SPUR), where his research focused primarily on congestion pricing, economic development, and publicly accessible data.
May Yu
Originally from Pasadena, California, is a graduate of the University of Chicago (Chicago, Illinois, USA) and has experience working in international development planning, particularly in Latin America, East Africa and South Asia. She is interested in basic infrastructure design for informal communities in rapidly industrializing cities.
Millay Kogan
Originally from Los Angeles, California, is a graduate of Cornell University (Ithaca, New York, USA) and is currently pursuing a joint degree in Urban Planning (M.S.) and Law (J.D.). She has extensive experience working in sustainable tourism development in Latin America and is interested in environmental justice and urban inequalities.

In addition to working on this project, all three team members were also involved in a semester-long Urban Planning Studio project focused on urban redevelopment and housing in Rio de Janeiro, Brazil.
CONEXIONES IíLCITAS
Exploring CONNECTIONS TO MEXICO CITY'S PRISONS THROUGH CELL PHONE USE
As Mexico fights a brutal war on drug cartels, and locks up tens of thousands of gang members, it faces an exploding problem in its prisons. The nation's penitentiaries are now suffering from record overcrowding and have been hit by a massive wave of riots, breakouts and corruption scandals. Our project sought to examine movements to and from Mexico City's prisons, exploring the paradoxical notion that perhaps prisoners, while physically isolated from the rest of society, may in fact remain well connected to certain communities and neighborhoods. Our hopes for this project were to gain an understanding of what communities in Mexico City are most connected to prisons and how they may be affected by conditions within the prisons themselves.

Our team decided to focus on movements between two prisons within Mexico City: the Centro Femenil de Readaptación Social Tepepan (housing an only female population) and the Penitenciaría del Distrito Federal Santa Martha (housing only males). We began our analysis by first looking at average movement throughout the week both to and from these prisons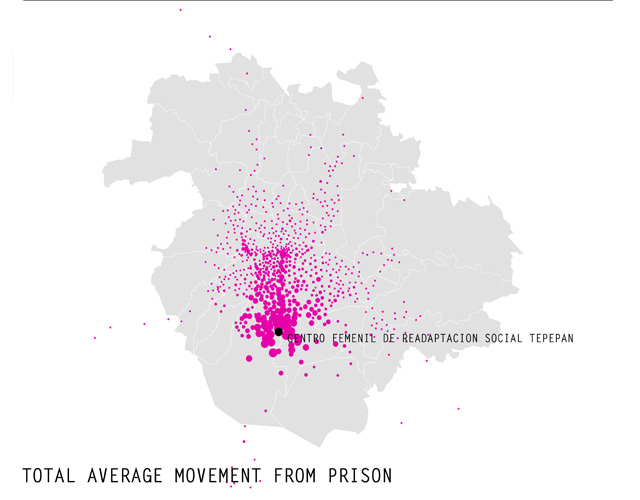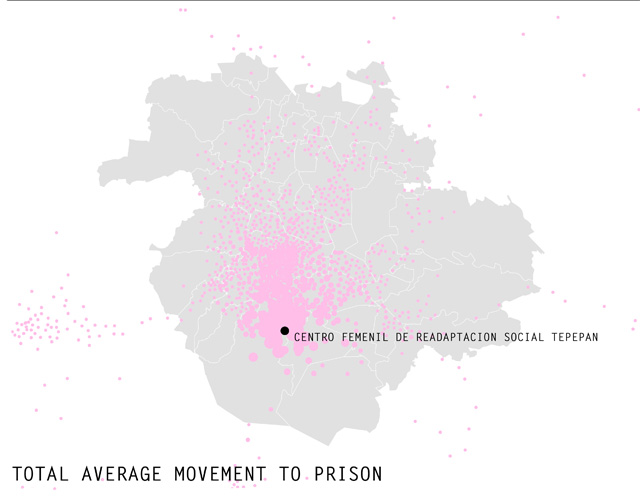 followed by overlaying this information with demographic data obtained from Mexico's 2010 census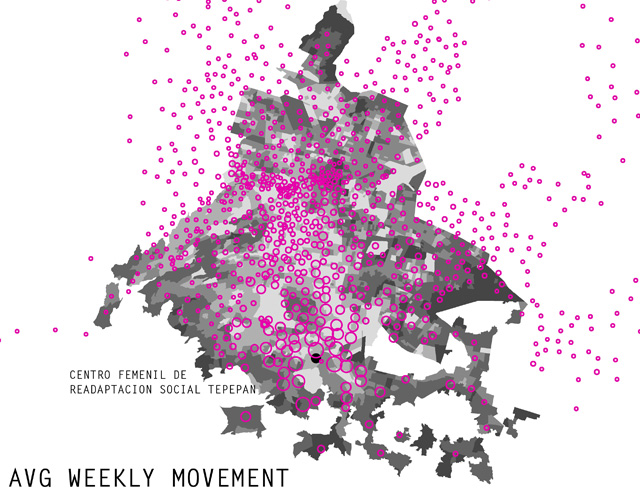 Further analysis sought to explore movement throughout the week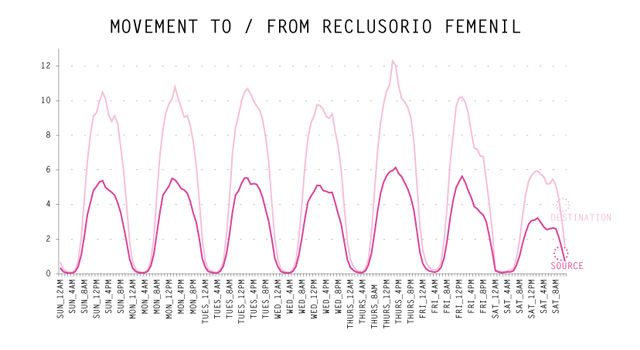 and to isolate the top five communities connected to each prison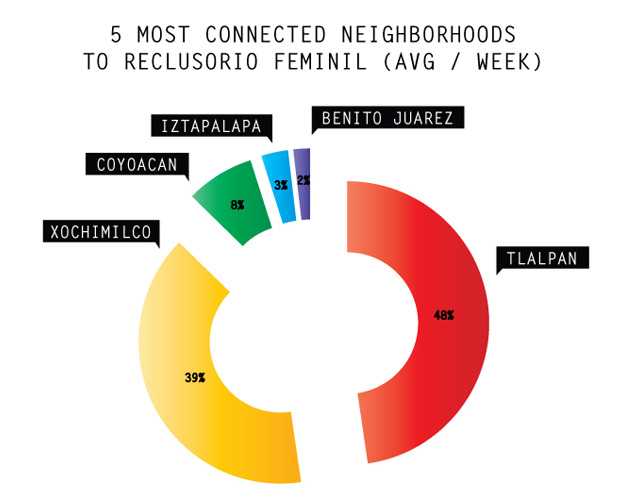 Our final project included a short video clip designed to inform the general public about the prison system in Mexico City, as well as what our data may tell us



While our findings were a bit inconclusive, and more research and analysis would need to be conducted in order to draw any significant conclusions or recommendations, our project did indeed confirm that prisons and prisoners remain integrally connected to the social fabric of Mexico City.