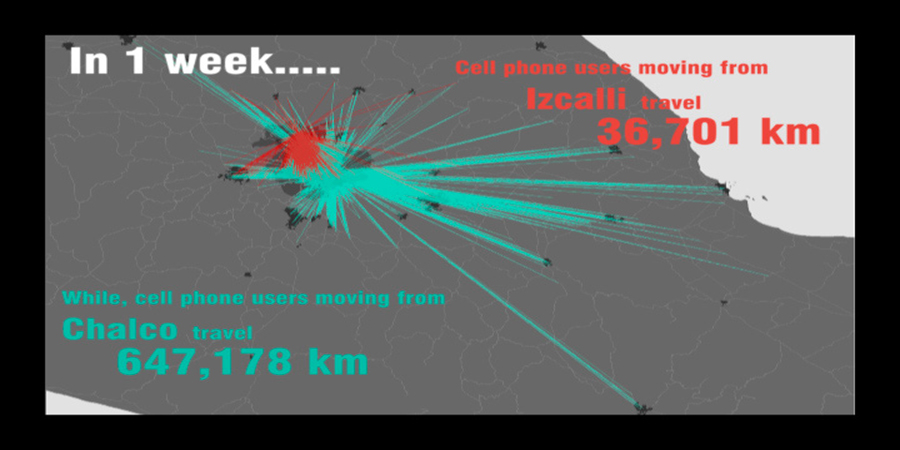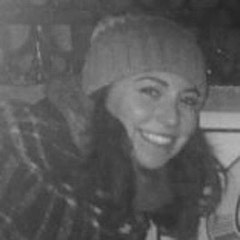 Megan Marini
Megan is finishing her Masters degree in Urban Planning at GSAPP. She is initially from Chicago and received her BS in Architectural Studies from the University of Illinois Champaign-Urbana in 2009. She became interested in the field of urban studies through her experience at an organization, ARCHIVE, that studies the feasibility of housing solutions for improving health conditions in vulnerable environments.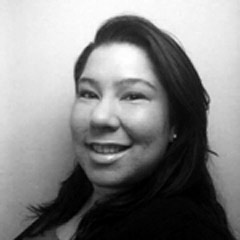 Jackie Keliiaa
Jackie is finishing her Masters in urban planning with a specialization in community and economic development. She is originally from the San Francisco Bay Area and attended UC Berkeley where she majored in Native American Studies and Ethnic Studies and minored in City and Regional Planning. Jackie uses planning as a tool to promote social justice in both urban and rural contexts. She has been selected as a Udall Congressional Intern and will be working on education policy with the Office of Indian Education this summer in Washington, DC.
The Frag/men/ted City
Mapping mobility patterns of Mexico City's highest and lowest socio-economic profiles
Mexico City, affectionate known as el distrito federal, is the fifteenth largest city in the world and over 21 million people call this city home. Our initial research was centered on the bustling urban centers and business districts. Studying formal and informal commerce we used cell phone data to reveal the urban experiences of Mexico City's highest and lowest socio-economic profiles.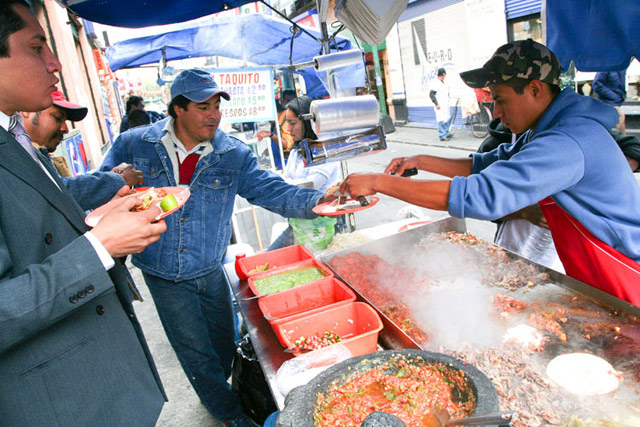 A business man grabs lunch at a taco stand in Mexico City. The business day serves as an opportunity for formal and informal groups meet.

We determined the income attainment of Mexico City residents through health care data. Formal health care or lack thereof was calculated for each borough and normalized by the total.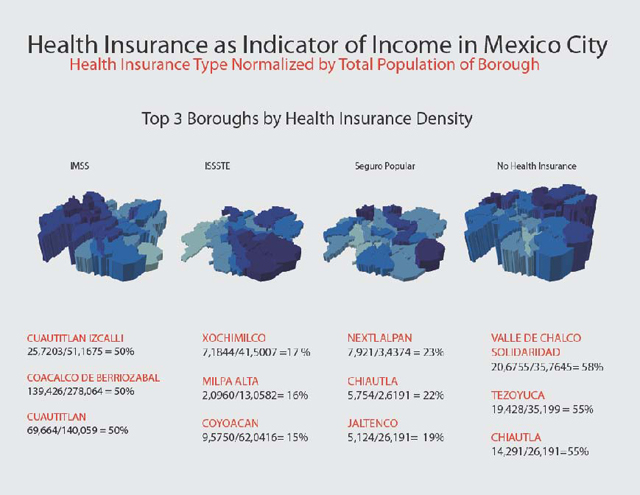 The boroughs with the highest and lowest levels of formal health care were selected as our focus area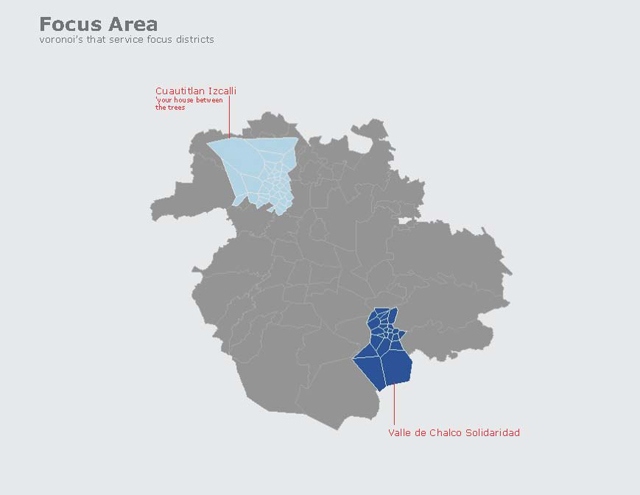 We analyzed the call patterns and determined these socio-economic profiles had different patterns for different times of day.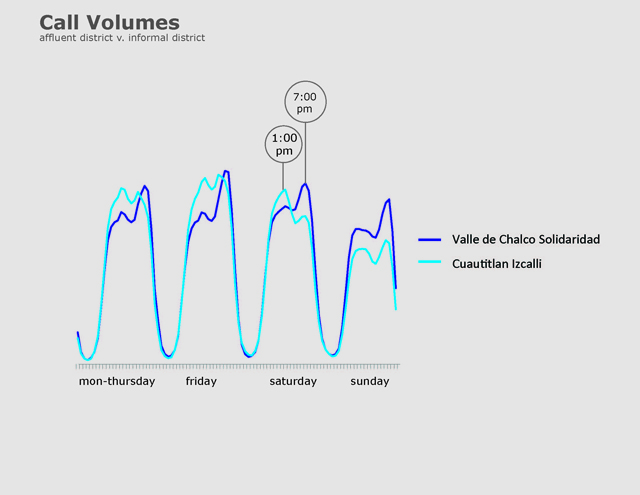 Interested in the way in which these socio-economic profiles experience the city landscape, we mapped mobility patterns for both boroughs using cell phone data provided by Telephonica. The following animation represents patterns over a one week period.